Skip to Main Content
It looks like you're using Internet Explorer 11 or older. This website works best with modern browsers such as the latest versions of Chrome, Firefox, Safari, and Edge. If you continue with this browser, you may see unexpected results.
Featured Career Database (Library)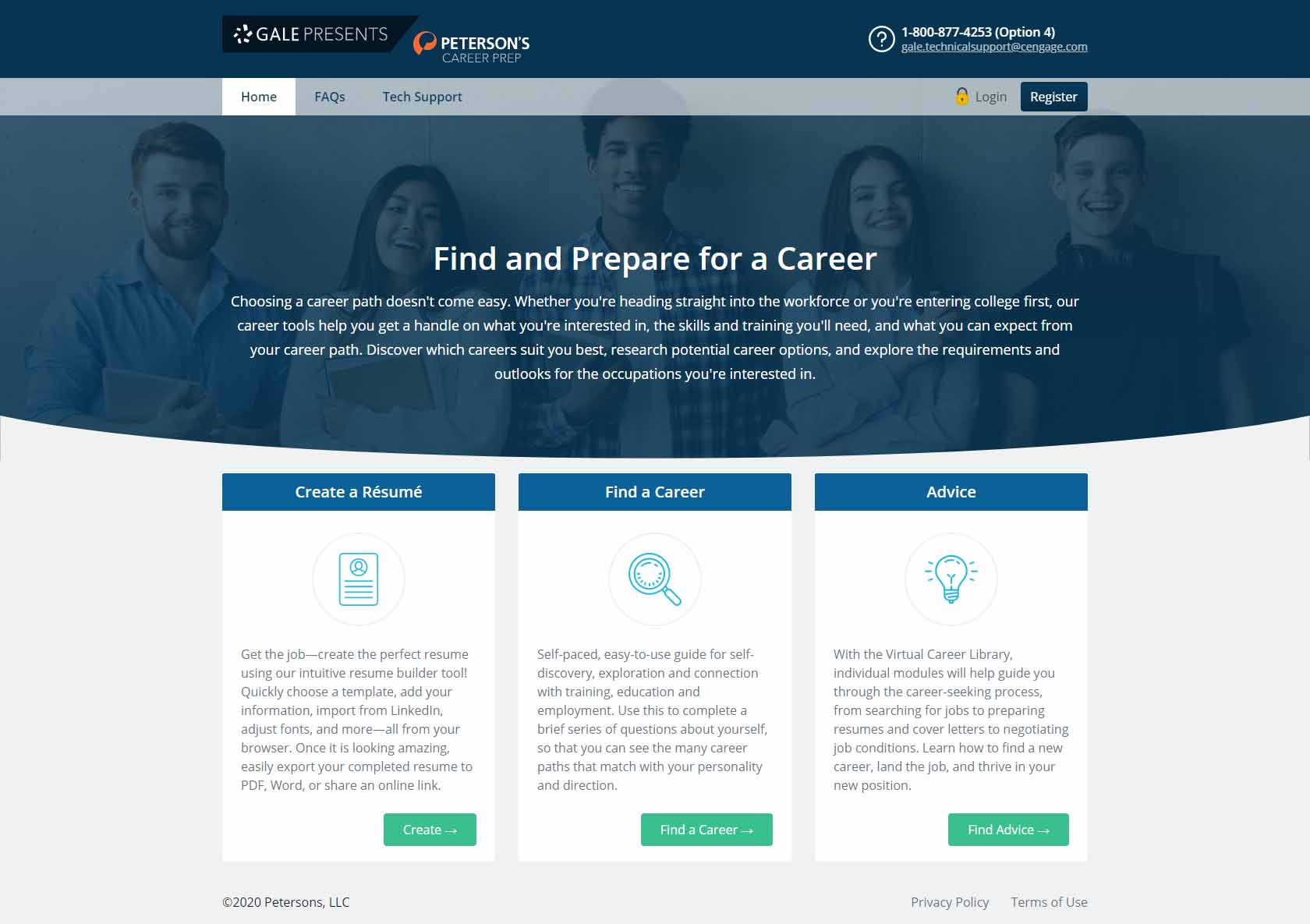 Peterson's Career Prep

This link opens in a new window

Learn about careers, receive personalized career recommendations, create resumes and cover letters, search for jobs, explore schools and training programs, and get advice to help find a job or advance your career.

Must create account during first visit.
Career Databases (Library)
Salem Careers (Salem Press)

This link opens in a new window

Testing & Education Reference Center (Gale)

This link opens in a new window

Helps prepare students for specialized tests for college, graduate school, the military or trade school. It includes preparatory tests from the GED (General Educational Development) to the GRE (Graduate Record Examination General Test). The database can also assist you in writing admission's applications essays or resumes. preparatory examinations including entrance exams and certification and licensing tests.

Vocations and Careers Collection (Gale)

This link opens in a new window

Offering content from nearly 400 journals, this collection provides content from general career guides to highly specialized industry journals.
How to Log-In to the Library
Databases, e-books, and e-journals require you to sign-in using your student login